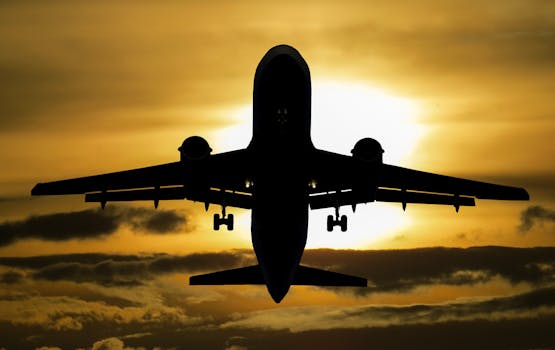 Every air traveller's worst nightmare appears to be getting stuck next to a screaming child for an 8 hour flight. When your kid's parent, the nightmare can be worse. You don't need to hold your breath and hope for the best. Here are some tips for flying with children without alienating other passengers in the procedure.
Keep your expectations realistic – air travel can be tough on children (as well as adults). Do not expect perfect behavior, and do not freak out if your child act up. Stay calm so you can deal with whatever issues come up.
Explain the procedures. Prepare children for what they are likely to encounter during the trip, ie audiences, delays, lines etc..
I recently took my kids from Perth Australia to Los Angeles with direct connecting flights via Dubai. In hindsight now I would have preferred an overnight in Dubai to rest, shower and have a wonderful meal, before tackling the second 16 hour leg of the flight. Our excursion was 27 flying hours in total with a two hour lay over in Dubai, we arrived exhausted without a clue what day or time zone we were in. Based on the time of your children decide which type of trip is suitable for your family best.
Schedule naps. If possible select a flight that coincides with your kid's sleep schedule. If they can take a rest at their usual time, or get a great night's sleep on a red eye, they will be more refreshed and better behaved upon arrival at your destination.
Meals – if you child is a fussy eater they may not like airplane kids meals. Bring their favorite snacks and meals for one part of the journey at least. Hungry kids are agitated kids in tiny environments.
Visit the doctor before flight – check there are no illness's or ear infections. Also check what medications you can bring if on international flights in the event of illness whilst away. You don't want to get stuck at customs as you have brought medication not permitted in that country.
Dress for comfort – loose fitting garments around the waist, pack a jumper, and bring spare clothes in case of spills. If your child is not night time toilet trained attract nappies too. I always fly with spare clothes, toothbrushes, hairbrushes etc so you can feel refreshed when flying.
Bring toys or small teddies to occupy your kids when flying. Some airlines have consoles with TV and radio, but not all airlines, so pack a small lightweight item to entertain your children.
Last of all give your children movement breaks at least every hour, otherwise they'll feel like caged animals. Children are energetic and like to play and do not deal well with being confined for long amounts of time.
Good luck parents I hope using these tips will provide you a more enjoyable flight on your next journey.